It is with great pride that we announce the arrival of [designbank]™ which will celebrate and foster design from Australia and around the world. A top3 by design initiative, we aim to deliver [designbank] as an Australian institution of worldwide admiration within a decade.
The huge international interest we have had in our first exhibition Playsam: salone dell'Auto will see iconic Playsam cars decorated in one-off designs and auctioned as a fundraiser for [designbank].
Visit designbank.com.au to be kept up to date on progress, to see how you can get involved or read about our first project.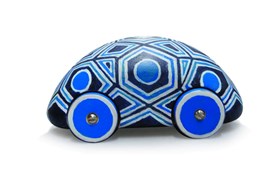 Just some of the founding members on the first project for [designbank] are:
Karim Rashid, Jan Utzon, Michael Young, Klaus Rath, Konstantion Grcic, Robert Foster, Alexander Lotersztain, Dinosaur Designs, Jasper Morrison, Jakob Wagner, Claus Jensen + Henrik Hollbaek (Eva Solo), Adam Goodrum, Greg Natale, Charles Wilson, Matthew Langille, Andrew Simpson, Helen Kontouris, Dan Black + martin Blum (Black + Blum), Sandy Chilewich, Vince Frost, Jackie Shapiro, Kristina Karlsson (Kikki-K), Sarah + Nick (Design by Them), and even George Colombaris and Mark Webber ... and more!